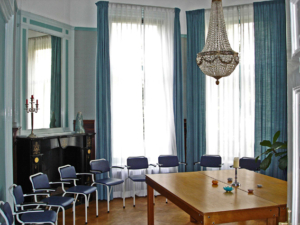 Venue: De Roos – next to Amsterdam Vondelpark!
Saturday, Sep. 30th: 1:30pm – 5:30pm
Sunday, Oct. 1st: 1:30pm – 5:30pm
Contribution: Sat.: €45 / Sun.: €45
Language: English!
The meetings can be attained separately. Registration is not required.
Information at Cees Leerdam via ceesleerdam(at)hotmail(dot)com or +31 – (0)6 – 4011 5229.
There will be no possibility to ask questions via audio. Questions from the chat may be answered if there is enough space, but this cannot be guaranteed.
Donations for the online-participation are very welcome and appreciated (suggestion 5€/hour) –> http://paypal.me/thetimelesswonder
This post is also available in: German